With a background in European politics and project management, Evelina works at LOMARTOV coordinating the European and internal projects of the SME, specialized in environmental engineering. Her work bridges project management and networking activities, which are also been implemented in CROCODILE. Find out more about her work in this latest interview (Valencia, 23 July 2021).
What are you working on?
With the support of my team at LOMARTOV, I am currently working in the management and general implementation of several EU funded projects (Horizon 2020, LIFE), such as CROCODILE, and helping other companies in reaching their sustainability goals. I have the chance to work with very diverse sectors from the energy and battery sectors, to the bioeconomy field, meeting different institutions, companies and public authorities in order to develop and implement new research and innovation solutions and facilitating their market uptake.
What attracts you in the research project you are working on?
Working in EU R&I and cooperation projects is never boring. My daily work involves a lot of learning and networking, finding the proper match between different solutions and organisations, complementing their skills, needs and ambitions. When it comes to the implementation of R&I projects, although my field of expertise is not purely scientific, since I specialized in European Politics and international Relations, I find particularly stimulating learning about new disciplines, but most of all, helping researchers and innovation contributing to our global societal challenges, such as climate change and the green transition.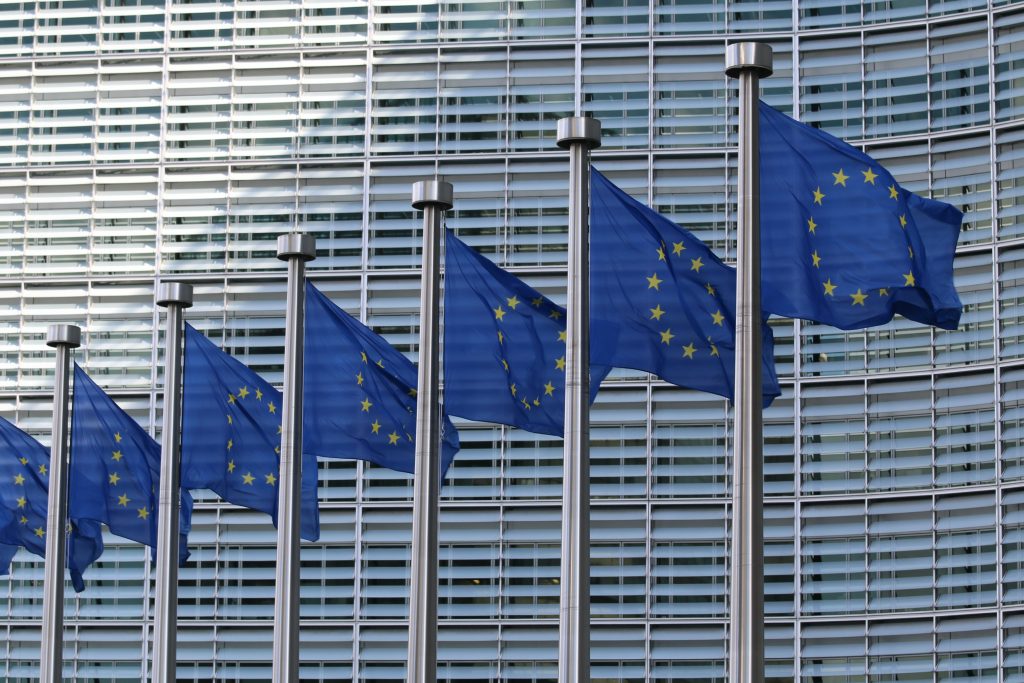 Photo credits: Guillaume Perigois – Unsplash.com
Where do you work? What do you like about your organization or the city you live in?
I live and work in Valencia, where LOMAROV is based. As an Italian based in Spain, I would define it as a very friendly and warm city, where research and innovation certainly have a special place in its ecosystem. Due to the COVID-19 pandemic, our team is currently home working, although we are confident in returning to our offices within the next months. This has made us learn new way of collaborating and has required a lot of skills of adaptation, that made us grow as a stronger team.
Who is your hero, and why?
I do not have a precise person to refer to as a "hero". However, I do have a profound admiration for all the women in our history and present who challenged the status quo and redefined their role into our societies, against all possible prejudices and misconceptions on what the place of women in our world should be. The role of women in research and innovation is a clear example of the advancements that we have made in the past decades, that should always motivate us in reaching a full gender equality. Looking at myself today, I would surely have to thank a lot of heroines!
BIO Evelina Castellana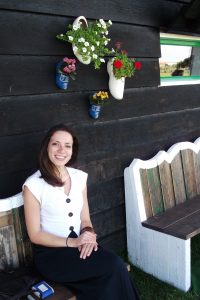 Evelina was born in Como (Italy). She graduated in Political Science and International Relations at the University of Pavia (Italy) and she has a 2 years master's degree in European Politics and Society and Management of European and International Projects at the University of Nantes (France). Since 2015, she has coordinated and participated in more than 15 cooperation and R&D projects granted by the EU under different programmes in the fields of sustainable regional development and renewable energies, agriculture, forestry, vocational and educational training and European mobility. She has contributed in enhancing existing and establishing new networking associations framed in the cross-border cooperation objectives within the European Cohesion Policy and Fund, and since 2020 she has joined the team at LOMARTOV, contributing to fostering the sustainability dimension of R&I projects.