Website: www.tecnaliaventures.com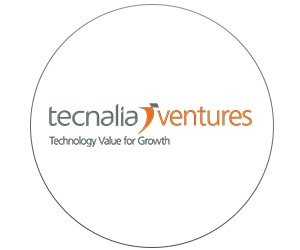 Tecnalia Ventures commercialises of innovative technology-based deal flow generated by Tecnalia and its partner network, turning innovative technology assets into new profitable and sustainable businesses and generating economic value for society. Tecnalia Ventures focuses on accelerating the development of disruptive technologies to transform them into investable business opportunities and managing the portfolio of spin-offs of Tecnalia, currently integrated by a portfolio of 15 start-ups in a wide range of sectors.
Key identity elements of Tecnalia Ventures are:
i) Focus on Business Opportunities: Working in partnership with R&D teams starting from the problem or need that generates the business opportunity. The market (existing or potential) is the main driver while technology brings innovation and differentiation,
ii) Generate a deal-flow of investment-ready initiatives. Taking care of business opportunities in partnership with the development teams and use investor's criteria from the early stages to select and fund initiatives with the higher commercialisation potential, so that they become ready to be invested with smart money,
iii) Connect with the entrepreneurial ecosystem, working together with a network of entrepreneurs, technologists, businesses, investors, public administrations and other bodies such as business schools, start-up incubators and universities, to build entrepreneurial teams with the right human capital. Tecnalia Ventures is an active member of the European TTO CIRCLE, a network established with the aim to bring together the major European public research organisations in order to play a collective role in driving changes to the Technology Transfer landscape in Europe.