Website: www.pnoconsultants.com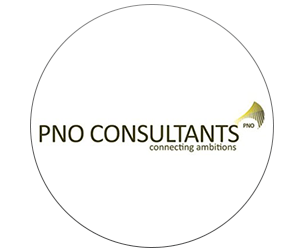 PNO Innovation, part of the PNO Group (http://www.pnoconsultants.com/), is specialised in Innovation Management and funding, providing support services to private and public organizations in Innovation processes, Technology Transfer, IT solutions and funding for research, development and innovation.
PNO is a European group, made up of a pool of around 250 professionals including scientists, engineers, consultants, a Brussels policy advisory service, as well as financial and legal experts, with consolidated experience in innovation processes and funding in international working environments (Europe, Latin America, and USA). Created in 1985, PNO is a high-growth knowledge intensive company, operating in 12 European countries. The growth is explained by a unique combination of services, based on profound insight in research, innovation and funding strategies, up-to-date knowledge and over 25 years of handson expertise with real-life European innovation projects and more than 500 funding programmes in most EU countries. The company has the proven capability to link innovation suppliers and adopters from a unique Europe- wide client network in multiple sectors, using advanced methodologies, ICT solutions and proprietary on-line networking. PNO has its own community building, management and dissemination tools, the core one being Innovation Place © www.innovationplace.eu . With Innovation Place, PNO offers its clients an innovative service concept, up-to-date web-based tool, knowledge base and European wide communities to manage their own innovation, projects, funding knowledge and networks, combined with the best consultancy support. PNO manages several European EC funded network projects to build communities of valuable SMEs, large industries, Universities and Research Institutes, to further innovation in specific sectors, such as Critical Raw Materials (CRM_Innonet), Chemical Regions for Resource Efficiency (R4R), transport (SMART), the bio-based product market (BIOCHEM), Industrial Biotech (BIO-TIC), security (OSMOSIS), open source and embedded software (SHARE), to name a few.
As key advisor to the European Technology Platform (ETP) SusChem, the European Council for the Chemical Industry (CEFIC) and Association SPIRE PNO supports the development of medium to long term research and innovation agendas for resource efficiency, amongst others supporting the drive towards the security in Critical Raw Materials. In this context PNO has been the architect and core-partner of the EU DG Research funded CRM_Innonet. It carries out a 'top down' sector-based approach to identify potential bottlenecks in the raw materials value chain and a 'bottom top' rau materials-based approach, including mapping of on-going initiatives in the field of substitution of critical raw materials at the EU and Member States level. Furthermore, PNO recently comanaged the process of developing a Public Private Partnership and the SPIRE 2030 Innovation Roadmap (www.spire2030.eu) for the sustainable process industry, as input to HORIZON 2020.