Website: www.nhm.ac.uk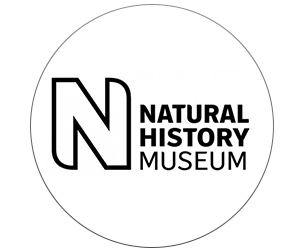 The NHM manages life and earth science collections that comprise some 70 million items, and host over 5 million visitors per year. Our distinctive approach to scientific research is to use the combination of our collections and specialist expertise to tackle a set of scientific challenges; "The Digital NHM, Origins, evolution & futures, Biodiversity discovery, Natural resources & hazards, and Science, society & skills". To help in these goals we host over 9000 science based visits per year to our collections and facilities by researchers from over 100 different countries. At any one time NHM has over 120 active externally-funded research collaborations and ~100 PhD studentships that are co-supervised by our staff.
NHM runs world class imaging & analysis facilities, specimen conservation and molecular laboratories, and collection management, with specialist staff supporting the scientific users in sample preparation and data analysis and interpretion. Of direct relevance to this proposal are a variety of instrumentation for mineralogical and chemical andalysis and imaging including X-ray diffractometers, electron probes and scanning/transmission electron microscopes, and laser ablation and solution mass spectrometry.
NHM has extensive Framework funding experience relative to our size. During FP7 under Marie Curie Actions NHM hosted 18 IEFs and 6 IIFs and one IAPP. We led one ITN and were a consortium member in 3 other ITNs and acted as Work Package or consortium leader on 7 thematic projects. We also host the EU supported "Researchers Night" events, each attended by up to 10.000 participants. The NHM coordinates the FP7 Research Infrastructure project SYNTHESYS which facilitates access to the collections, staff expertise and technical facilities of the NHM and 16 other European collections facilities providing over 11,000 scientific visitor days of access. The NHM is a partner in three active EU Horizon2020 thematic consortia, FAME, SponGES and HiTech AlkCarb, hosts 7 Marie Curie IFs and is a consortium member on the Research Infrastructure EURO-PLANET. NHM also hosts a Starter ERC award.