Website: www.ecorecycling.eu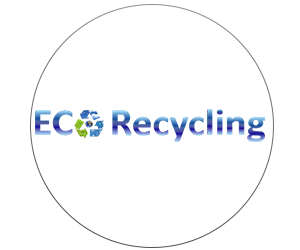 Ecorecycing is a SME whose main activities are the development and demonstration of innovative processes for the recycling electronic and electric wastes (WEEE). These activities include the design and construction of pilot and industrial scale plants carrying on the targeted processes.
Eco Recycling is a spin-off company created in 2008 by University researchers, and two SMEs involved in recycling and treatment of industrial wastes. The initial aim of this spin-off addressed the technology transfer of a new patent developed to recycle alkaline spent batteries . This activity was then extended to the valorization of other wastes such as spent catalysts, WEEE and other spent batteries. A multipurpose first pilot plant was then built in Northern Italy. Based on Pilot activities an industrial plant with large potentiality ( 4000 t/y ) has been designed by Ecorecycling and the plant is now operating at S.E.Val s.r.l. (LC ). Successively a new mobile pilot plant was built to recover metals from wastes. ECO RECYCLING is now involved in the design of two demonstrative plant finalized also to the recovery of rare earths from fluorescent powders from lamps.
Main activities of the company are: Development of innovative processes, process and plant design, assistance for start up, management and personnel training, chemical analysis for environmental control and process optimization. EcoRecycling is member of the consortium "VALORAE" interested in developing processes to recover metals from waste and tailings. The new company is now present in Romania with a branch office.