Website: www.bangor.ac.uk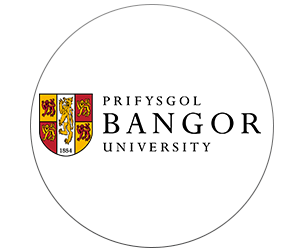 Bangor University is a non-profit public body, and an organisation which combines higher education and research. Founded in 1884, Bangor University has a long tradition of academic excellence delivered through twenty three Academic Schools and is ranked in the top 100 Universities in the world for its international outlook. According to the 2014 UK Research Excellence Framework (REF) more than three-quarters of Bangor's research is either world-leading or internationally excellent, ahead of the average for UK universities. Research in the school of Biological Sciences been ranked in the top 20 in the UK.
The School of Biological Sciences in the College of Natural Sciences supports a vigorous research base in a number of areas, including The Bangor Acidophile Research Team (BART). The School receives substantial financial support from major UK and international funders including the European Commission. The postdoctoral base is strengthened by individually-sponsored Fellowship including Marie Sklodowska Curie Actions. Our diverse interests facilitate a wide exchange of interdisciplinary ideas and techniques across different sectors within the UK and overseas.
BART focuses primarily on the microbiology and molecular biology of these environments, and is also involved in developing novel bioengineering solutions for remediating acid mine drainage and industrial wastewaters.